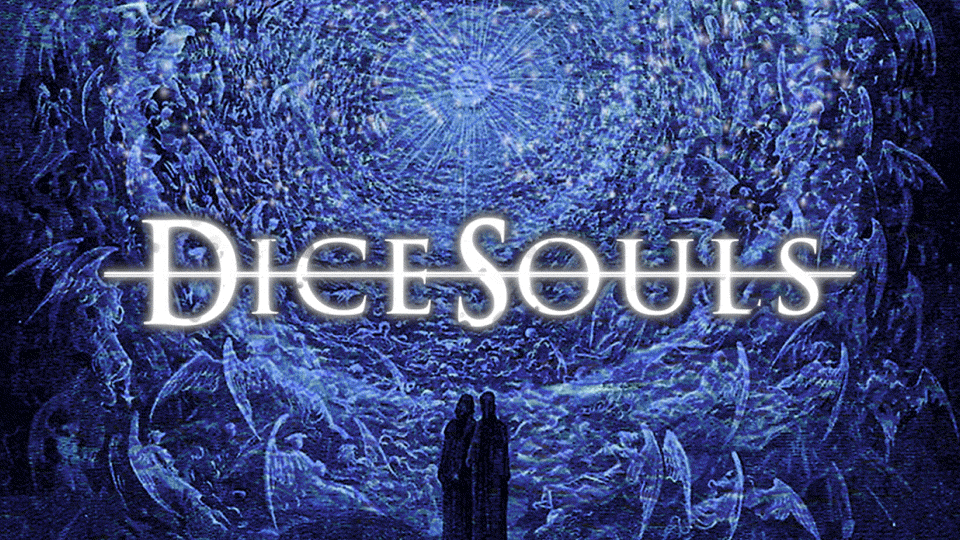 Dice Souls
Kill. Die. Repeat.
The world has ended, and you stand upon its corpse. The restless dead wander its crumbling ruins, souls tied to purposeless bodies that refuse to settle. All they know is hunger, pain, cold. Violence.
You are one of them, but you possess something they don't - purpose, and the Flame. You bring peace to the dead, destroying their necrotic forms and swaddling their eternal souls in warmth as you transport them onward into the eternal slumber of true death.
But rest is temporary, and your Flame is only so strong. Each time you fall the souls escape your grasp, returning to their bodies and cursing them to wander once more. Only when you escape this purgatory will the souls you gather be able to be truly free.
Go. Wander. Kill, and be killed. Die, and be reborn again and again in your flame until one day, perhaps, you will transcend the bounds of this place and finally shepherd the dead into another realm.
Go.
Dice Souls is a zero prep Souls-like dungeon exploration game for one or two players.
Set out into a procedurally generated world filled with traps, monsters, and unbelievable bosses.
Kill them. Take their souls. Die. Get better.

As you play you'll answer questions about the world and your place in it that will build the story of what happened to the world, why you're here, and what your purpose is. No two games will ever be the same.

Dice Souls features an innovative Monster Replay system to emulate Souls-like gameplay, and a unique Narrative Telegraphing system for bosses that lets players git gud by learning the move sets of the enemies they face and defeating them through experience and repetition, without having to roll the dice every time.

Download The Free Quickstart
Grab the free quickstart using the links below to get a taste of Dice Souls. The quickstart contains:
Character creation rules and two classes (Warrior and Priest)
A "demo level" - a pregenerated Region for you to explore, learning the rules as you go
4 basic enemies and 2 bosses
3 character upgrades
Rules for procedurally generating a Region yourself
The full game contains 6 Regions, 2 more classes, tons of enemies and Bosses to fight, traps, treasures, curses, and more.
Dice Souls is available in a physical edition limited to 200 copies. It comes in a video game case and contains:

Navigating Death: A Player's Guide, the basic rulebook that will teach you how to play the game
A Chronicle of the World, a workbook for keeping a log of your adventures, drawing maps, and making notes about enemies that have been faced.
The Dice Souls OST on CD.

The digital edition is now being released in zero-layout PDFs one Region at a time. Consider this an ashcan release until the game is text complete.

This game is very late. Thank you for your patience this past year as I've worked on it.

Sign up on Patreon to receive the game a week early.



Purchase
In order to download this game you must purchase it at or above the minimum price of £15 GBP. You will get access to the following files:
DiceSouls-Track2-Campsite.mp3
6 MB
LTR-DiceSouls-Region2-BotanicalGardens-v2.epub
17 kB
LTR-DiceSouls-Region2-BotanicalGardens-v2.pdf
67 kB
LTR-DiceSouls-CoreRules-v3.epub
31 kB
LTR-DiceSouls-CoreRules-v3.pdf
81 kB
LTR-DiceSouls-PreviousVersions.zip
356 kB
LTR-DiceSouls-Region1-TheCrumblingVillage-v1.epub
15 kB
LTR-DiceSouls-Region1-TheCrumblingVillage-v1.pdf
49 kB
LTR-DiceSouls-TheArchives.epub
17 kB
LTR-DiceSouls-TheArchives.pdf
126 kB
Download demo