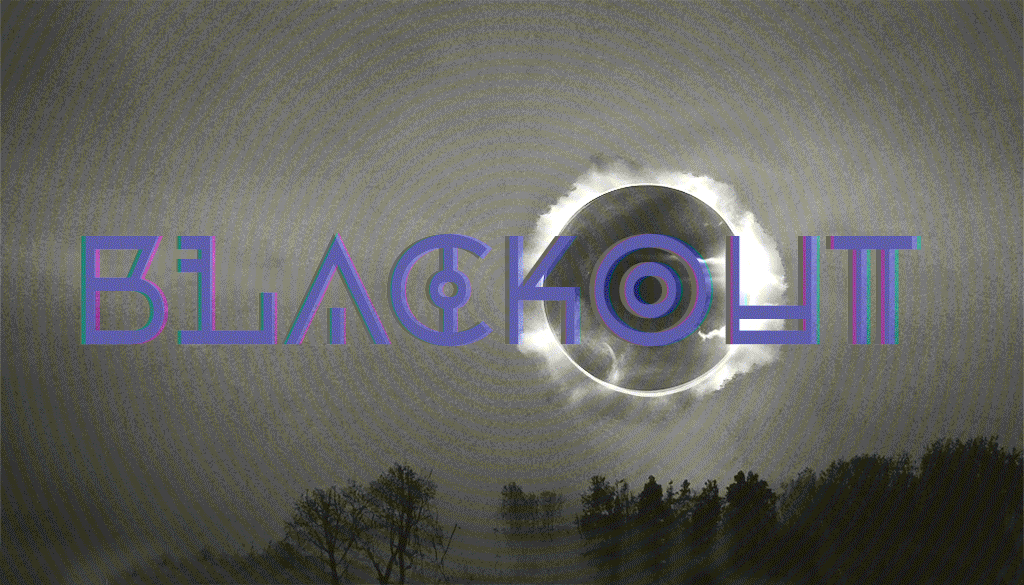 BLACKOUT
A downloadable adventure
Get this adventure and 36 more for £150.00 GBP
View bundle
Last week the moon ate the sun.
24 days from now the world will end.
Unless you fix it.
---
BLACKOUT is a modular adventure for your fantasy roleplaying game of choice, a pointcrawl across a barren dustscape that might never see daylight again.
BLACKOUT will be released in parts a day at a time during December 2022, staring on December 1st and ending on December 24th. The price increases each week, starting at £3 and ending at a total cost of £10 on Christmas Eve. You only need to purchase this once: when you purchase this product you will get access to all existing releases and will receive all future parts of BLACKOUT as they become available.
Check out last year's adventure calendar Reivdene-Upon-The-Moss here!
The daily release PDFs are provided in a very basic layout generated with Pandoc. A more traditionally laid out print version may follow if there is sufficient demand. In the event that the book is released in this manner, all contributors will receive a discount code towards the price of the physical product.
Over the course of the month you can expect to receive the following:
A map of the Big Dusty
Entries for each location on the map
Notable NPCs and enemies
Random encounter tables
Short fiction about the events leading up to the adventure
Reasons for the players to get involved
Background music to set the mood
Much, much more
Purchase
Get this adventure and 36 more for £150.00 GBP
View bundle
In order to download this adventure you must purchase it at or above the minimum price of £6.30 GBP. You will get access to the following files:
Blackout-Day1-TheVanishing.epub
6 kB
Blackout-Day3-ShadisVerge.epub
7 kB
Blackout-Day4-AdventureHooks.epub
5 kB
Blackout-Day4-AdventureHooks.pdf
40 kB
Day2-LTR-Blackout-TheBigDusty.png
2 MB
Blackout-Day5-ThePeopleOfShadisVerge.epub
9 kB
Blackout-Day5-ThePeopleOfShadisVerge.pdf
71 kB
Blackout-Day6-TheFork.epub
8 kB
Blackout-Day6-TheFork.pdf
61 kB
Blackout-Day7-Encounters.epub
8 kB
Blackout-Day7-Encounters.pdf
54 kB
Blackout-Day8-WastelandTreasures.epub
6 kB
Blackout-Day8-WastelandTreasures.pdf
53 kB
Blackout-Day9-HMSOpal.epub
6 kB
Blackout-Day9-HMSOpal.pdf
42 kB
Blackout-Day10-TheWreckOfTheHMSOpal.epub
148 kB
Blackout-Day10-TheWreckOfTheHMSOpal.pdf
139 kB
HMSOpal-Map@0.5x.png
141 kB
Blackout-Day11-PeopleOnTheDust.epub
6 kB
Blackout-Day11-PeopleOnTheDust.pdf
39 kB
Blackout-Day12-Sandriston.epub
Blackout-Day12-Sandriston.pdf
44 kB
Blackout-Day13-TheThickDust.pdf
47 kB
Blackout-Day13-TheThickDust.epub
5 kB
Blackout-Day14-TheSpire.epub
7 kB
Blackout-Day14-TheSpire.pdf
55 kB
Blackout-Day15-BeneathTheSpire.epub
13 kB
Day15-BeneathTheSpire@0.5x.png
596 kB
Blackout-Day15-BeneathTheSpire.pdf
50 kB
Blackout-Day16-QuartzQuarry.epub
7 kB
Blackout-Day16-QuartzQuarry.pdf
50 kB
Blackout-Day17-EncountersOnTheDeeperWasteland.epub
6 kB
Blackout-Day17-EncountersOnTheDeeperWasteland.pdf
54 kB
Blackout-Day19-LastGasp.epub
7 kB
Blackout-Day19-LastGasp.pdf
77 kB
Blackout-Day20-TheGreatDivide.epub
6 kB
Blackout-Day20-TheGreatDivide.pdf
47 kB
Blackout-Day18-SilentSands.epub
6 kB
Blackout-Day18-SilentSands.pdf
40 kB
Blackout-Day21-TheStructurePt1.epub
6 kB
Blackout-Day21-TheStructurePt1.pdf
46 kB
Blackout-Day22-TheStructurePart2.epub
5 kB
Blackout-Day22-TheStructurePart2.pdf
41 kB
StructureLevel1.png
582 kB
Blackout-Day23-TheStructure_Floor1.epub
1 MB
Blackout-Day23-TheStructure_Floor1.pdf
1 MB
Blackout-Day24-TheStructure_Floor2.epub
491 kB
Blackout-Day24-TheStructure_Floor2.pdf
536 kB
StructureLevel2.png
510 kB
StructureLevel3-Sphere.png
413 kB
Blackout-Day25-TheStructure_Floor3v1.epub
434 kB
Blackout-Day25-TheStructure_Floor3v1.pdf
458 kB
Blackout-Day25-TheStructure_Floor4.epub
182 kB
Blackout-Day25-TheStructure_Floor4.pdf
209 kB
StructureLevel4.png
204 kB
Download demo