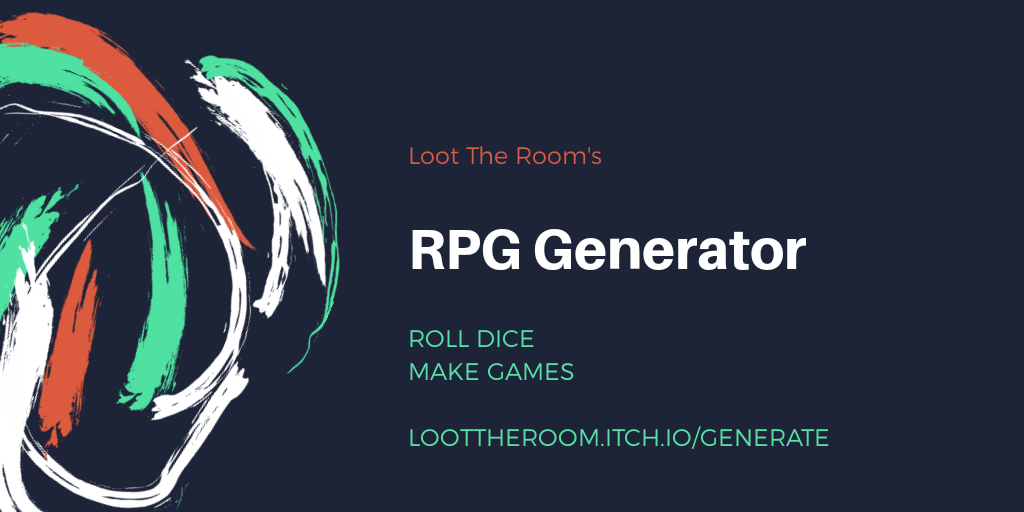 MAKE MORE GAMES
Get games in print at the Loot The Room web store: loottheroom.uk/shop

It's pretty self-explanatory really. It's a set of random tables to use when making new RPGs. It uses all of the standard polyhedral dice so you can feel better about pumping money into endless Shiny Math Rock Kickstarters rather than paying the people who make the games you use those dice to play.
You can download the generator in handy PDF format, or just generate a game right here on the page.
Download
Click download now to get access to the following files:
MAKE A GAME (1).pdf
45 kB
Exclusive content
Support this generator at or above a special price point to receive something exclusive.
Community Copy - Print
Tabletop Loot have kindly donated 6 copies of this game to people who want to take part in my 24 hour twitter offer.
When you claim one of these copies, I'll print off the game on my work printer (it's literally just a HP Laser Jet, it's nothing special), roll a random game, write it on the back of the page, then ship it to you in the mail anywhere in the world.