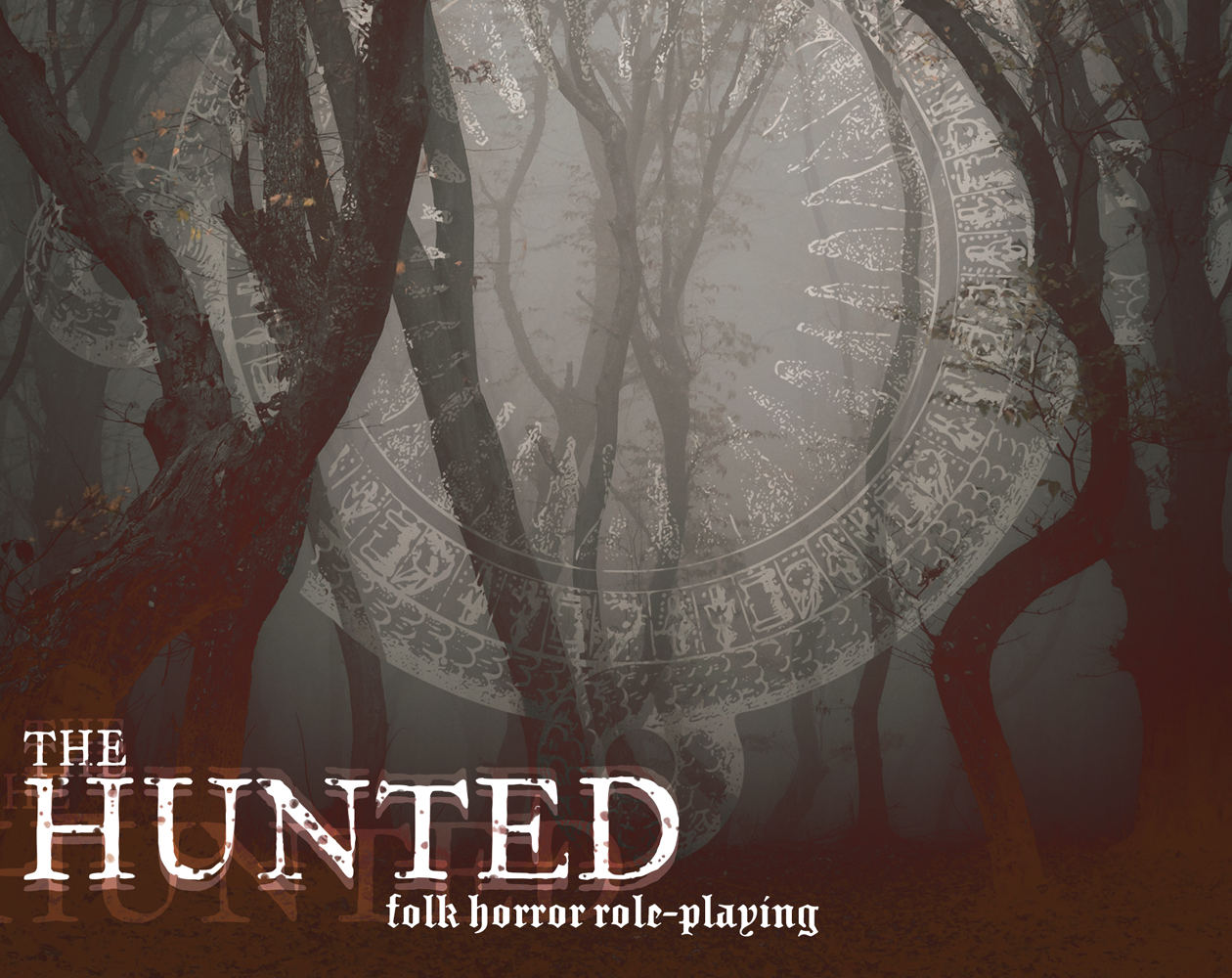 The Hunted
"Okay, here's your motivation. You're lost, you're angry in the woods, and no one is here to help you."

- Joshua 'Josh' Leonard, The Blair Witch Project
The Hunted is a folk horror storytelling game for 3-5 players that blends together mechanics from Forged In The Dark, Powered By The Apocalypse, and Belonging Outside Belonging games to create a lean chimera of a game unlike anything you have ever played.

Players take on the role of a group of friends on an expedition who become cut off from civilisation as they are hunted by an unknown entity. As the game continues the players will tell their own stories about the thing hunting them, building up a unique legend that feeds directly back into the narrative. The more stories you tell the more your characters succeed and the longer they survive - but with each story the Hunter grows stronger and becomes more of a threat.
The Hunted is a zero-prep game designed to last from 2-4 hours.

Purchase
In order to download this game you must purchase it at or above the minimum price of £15 GBP. You will get access to the following files:
TheHunted-ScreenLayout.pdf
3 MB
TheHunted-Spreads.pdf
3 MB
Exclusive content
Support this game at or above a special price point to receive something exclusive.
Patreon-Funded Community Copy
If you're suffering financial hardship or marginalisation, or can't afford to buy this game at full price for any reason, feel free to pick up one of the free community copies - no questions asked.
These copies were made possible by the generosity of my patrons on Patreon. Find out more here.
Download demo
Comments
Log in with itch.io to leave a comment.
I had an absolute blast with this game! My regular gaming group played it last night for the first time. This was my first time trying to GM a zero prep game, so I was a little intimidated by being so unprepared. But the game is built in such a way that we almost immediately settled in and were having a great time. At no point did I feel unprepared while actually playing.
Everything from character creation all the way through the finale was fantastic! We all agreed that we want to play again soon (though all of the players were so attached to their characters after just one session they hated to see them go).
What's more, I've had several other BoB and FitD games on my list to try. Our experience with this game (which draws on both of those systems) really sparked an interest in trying those by some of my players who were previously on the fence.