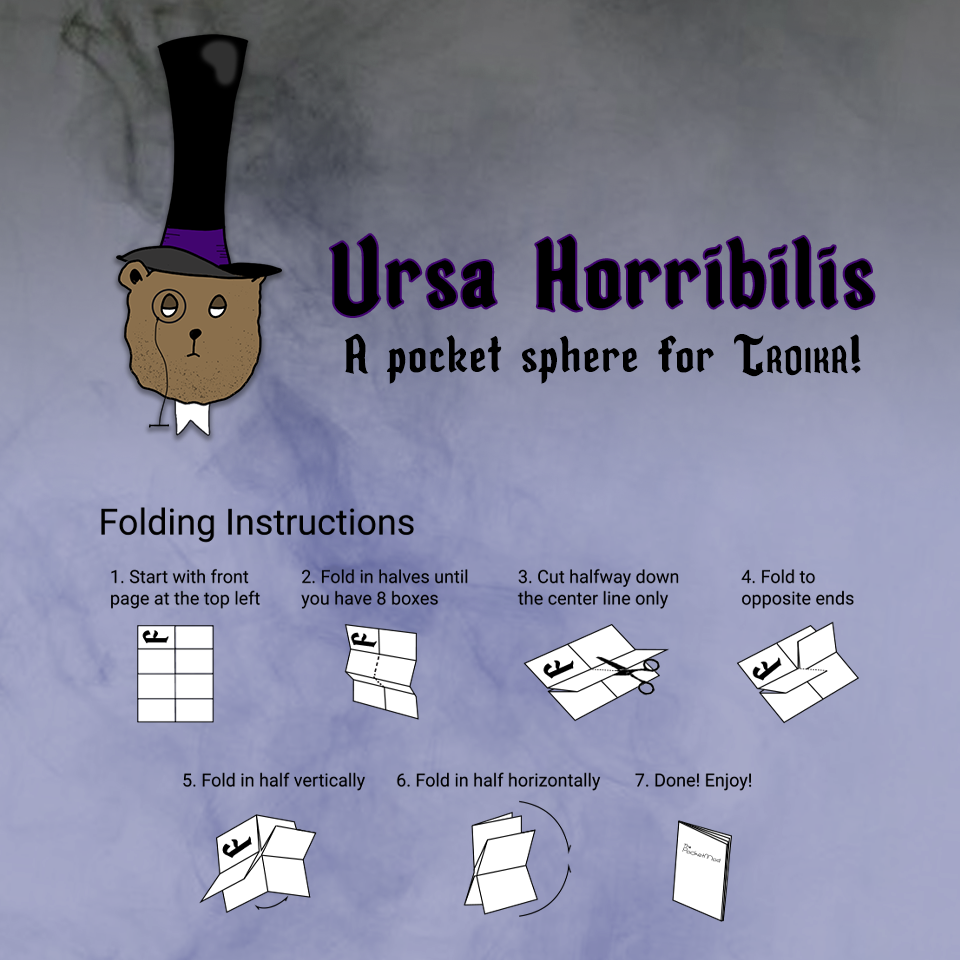 Ursa Horriblis
Ursa Horribilis
Where are the bees?
A one page pocket mod sphere for Troika!, the other world's favourite roleplaying game.
Ask anybody on Ursa how long they've known that the planet was filled with honeycomb and they'll tell you it's always been like this. But the mines and factories weren't always here, the crowded rows of terraced houses and hastily cobbled streets like brown veins across the face of the new city, the choking chimneys pumping sickly sweet honeysmoke into the sky. That's all new.

The bears dig, and mine, and produce. The mine owners pump their honey out across the spheres and the money flows back to them. And the tiny, dissenting voices that cry out where did the bees go? are stamped out by the giant paw of industry, sent back to the mines to toil and dig some more.
1 page. 3 new backgrounds. 2 new enemies.

Ursa Horribilis is an independent production by Loot The Room and is not affiliated with the Melsonian Arts Council.
Produced as part of the Great Troika! Pocket Sphere Jam. This sphere will remain free of charge while the jam is ongoing.
Download
Click download now to get access to the following files:
UrsaHorribilis.pdf
159 kB
Ursa Horriblis - Plain Text.pdf
72 kB