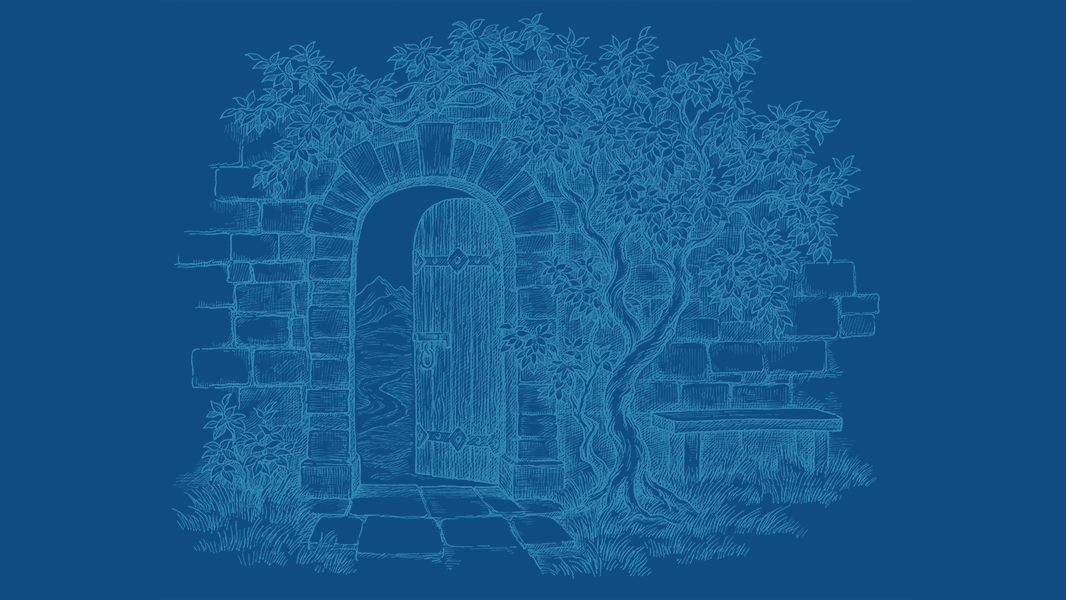 What's So Cool About Magic Portals?
See below for details of print copies!
What's So Cool About Magic Portals? is a tiny little system for going through magic portals no matter where you are!
This is a hack of Jared Sinclair's What's So Cool About Outer Space? created for WSCAJam.
Buy a print copy, or print out the pages and stick them in a notebook to carry them around with you.
They've even got dice printed on the pages so you can literally play anywhere (Google might have a dice roller, but does Google work on the other side of a magic portal? Probably not.)
Purchase
In order to download this game you must purchase it at or above the minimum price of $2 USD. You will get access to the following files:
WSCAMagicPortals-Pages.pdf
3 MB
WSCAMagicPortals-Spreads.pdf
3 MB
Exclusive content
Support this game at or above a special price point to receive something exclusive.
Community Copies
Grab a free copy if you're currently experiencing marginalisation or financial hardship.
Print Copy
Print copies of this game exist. They are tiny pocket-sized notebooks with lined pages that you can write in as you play the game. Store them with your favourite pencil and never be without a game ever again.
Price includes shipping anywhere in the world.

Comments
Log in with itch.io to leave a comment.
What's the shipping fee to Austria?
Hi there,
The price includes shipping everywhere in the world. You won't need to pay any extra.

If you take this game and grab Wonder & Wickedness, Into the Odd's Oddities, Songbird's Anima, and whatever other magic items/treasure tables you like, then you will have limitless adventures.
actually if I do have one small criticism it's that the flipbook implements 2d6 not very well. Of the 28 pages, 24 pages have a pair of dice printed on them, with the mean being 6.75. Throwing a pair of dice has 36 possible results with a mean of 7.
The probability of rolling 8+ on 2d6 is about 42%, using this flipbook it's 38%. Shouldn't be particularly noticeable over a one-shot session.
If you want to use the flipbook to reference a d66 table, you can flip the book twice and use the second die of each pair (no page has a "2" as the first die, so don't do that). This has a less accurate distribution, but unlike the printed dice pairs can roll any d66 result.

(yes i do get that printing costs of a 28-page booklet are lower than a 40-page one. It's a *small* criticism)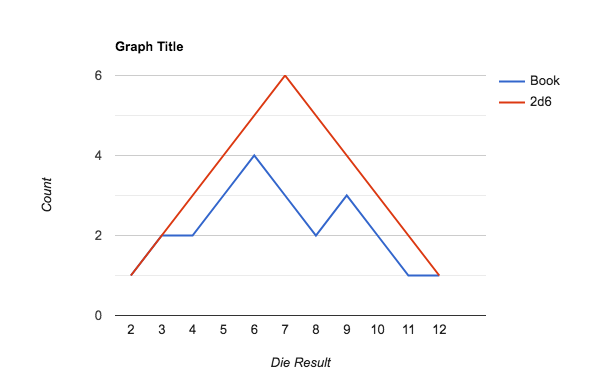 I love the implication that different worlds have different rules (both fictional/worldbuilding and game-procedural).

The three 1d6 tables of portal appearances, destinations and inhabitants are well-written, enough for a starter session.

The GMing advice is similar to WSCAOS, but rewritten and expanded upon. My favourite line is "If there's a rule you don't like, burn it as part of a ritual to open a portal to a new world.

The little page-flip dice down the bottom are great.
Overall, a really lovely standalone game. Definitely worth the asking price.
These are printed with Mixam, so that kind of binding wasn't an option. Thanks for the review though!